Building information
Floors

24 floors - 2 basements

Working hours

Monday to Friday: 8AM - 6PM, Saturday: 8AM - 12PM
AC System

Central air conditioner

Back-up Power

Backup generator meets 100% demand of capacity
Leasing details
Service charge

6 USD/sqm/month

Gross rent (included VAT)

33.6 USD/sqm/month
Car parking

150 USD/car/month

Motorbike parking

7 USD/motorbike/month

AC electricity cost

Included in service charges
Lease area
Typical floor

716 sqm/floor

Lease area

50, 100, 200, 500, 700 sqm
Receive all detailed lease information for your next office!
More information
Location
Perfectly located right in the heart of HCMC, Royal Centre building offers easy access to government offices, major business buildings, tourist attractions, shopping and entertainment areas.
> Office space for rent in HCMC
Specifications & Designs
–  The tower boasts its elegance and luxurious style which may meet the highest demands of clients who wish to set up an office in HCMC.
–  The development comprises two connected by 2 basements, and a 4 floor retail podium, above is two 2 separate office towers (the 5th – 14th floor).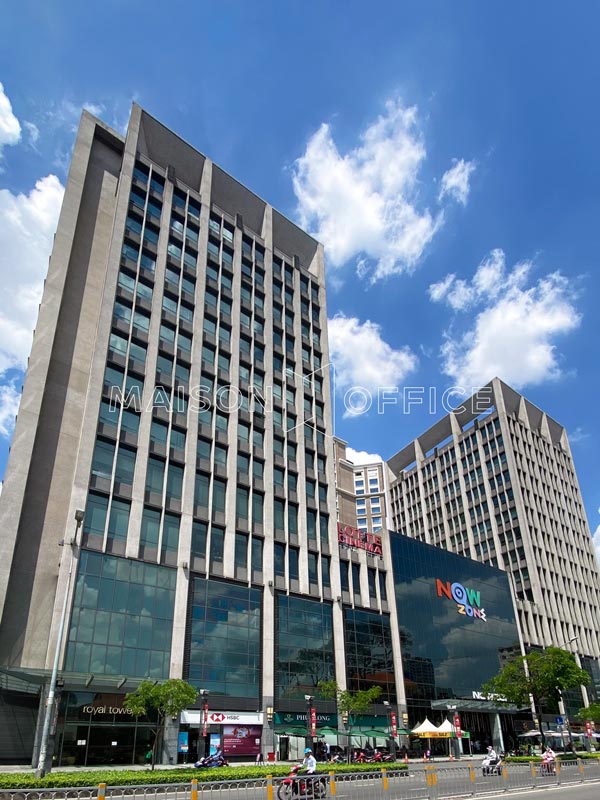 > Listing of office buildings in District 1
Utilities & Services
–  Overlooking the HCM city
–  State-of-the-art design and architecture
–  Professional international building management
–  Private, secure work areas with 24hrs security
> Grade B office building for rent
Maison Office has an expert team that will handle every step of the removal process. Let us know your wish and we find it for you.
Other buildings in District 1