Building information
Floors

6 floors, 1 ground, 1 basement

Typical floor

380 sqm/floor

Working hours

Monday to Friday: 8AM - 6PM, Saturday: 8AM - 12PM
AC System

Ceiling air conditioner

Back-up Power

Backup generator meets 100% demand of capacity
Leasing details
Service charge

3 usd/sqm/month

Gross rent (included VAT)

25.3 usd/sqm/month
Car parking

2,200,000 vnd/car/month

Motorbike parking

220,000 vnd/motorbike/month

AC electricity cost

Charges based on actual consumption
More information
Location
Queen Building is near Dien Bien Phu roundabout. Therefore, taking 2 mins to Binh Thanh dist center, and 5 mins to Thao Dien urban area through by Sai Gon bridge.
> Finding Office for rent in HCMC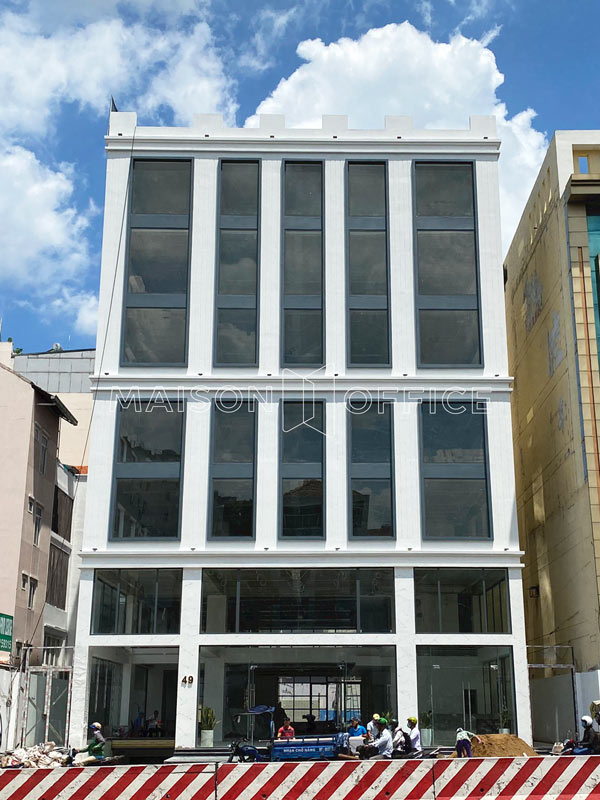 Building notes
–  Year completed: 2022
–  The new building has 7 floors and 1 basement
–  Typical floor area is 380 sqm/floor and flexibly divided into smaller areas
–  White floor plate with new bathrooms, new windows, new wood/marble floors
–  Every corner offers exceptional characteristic light and perspectives
–  New lobby with new state of the art security system
–  New cooling tower for A/C 24/7
> Office space for rent in District 1
Contact Maison Office now to get property characteristics, ownership, tenant details, local market insights, and more. As we manage everything for you: organizing all viewings, managing multiple operators, and making sure that your office search and move run smoothly.