Building information
Floors

17 floors - 1 ground floor - 2 basements

Typical floor

1180 sqm/floor

Parking

2 basements for more than 40 car slots and 1200 bike slots

Working hours

Monday to Friday: 8AM - 6PM, Saturday: 8AM - 12PM
AC System

Daikin - MAC central air conditioner

Back-up Power

Backup generator meets 100% demand of capacity

Elevators

5 high-speed Mitsubishi elevators with 1050kgs, 13 person capacity
Leasing details
Rent

From 34 usd/sqm/month

Service charge

6.6 usd/m2/tháng

Gross rent (included VAT)

44.66 vnd/sqm/month
Car parking

3.500.000 vnd/car/month

Motorbike parking

350.000 vnd/motorbike/month

AC electricity cost

Included in service charges
More information
Empress Tower is a Premier Office Building in Dist.1 – a golden center of the economic area. Contact Maison Office for more detailed prices as well as available areas.
Location
–  Situated between two large streets (Nguyen Dinh Chieu and Hai Ba Trung), Empress Tower benefits from excellent links to nearby districts making it an ideal location
–  Approximately 4.8 km from Tan Son Nhat International Airport
–  Many amenities close by such as restaurants, cafes, hotels
–  Within walking distance to US, French, British, German, India, and the new China embassies
> Class A office space in HCMC
Specifications
–  Set on the international standard, Empress Tower comprises about 20,000 sqm for office space
–  Including 17 levels plus two basements
–  Shinhan Bank and retail spaces on the ground floor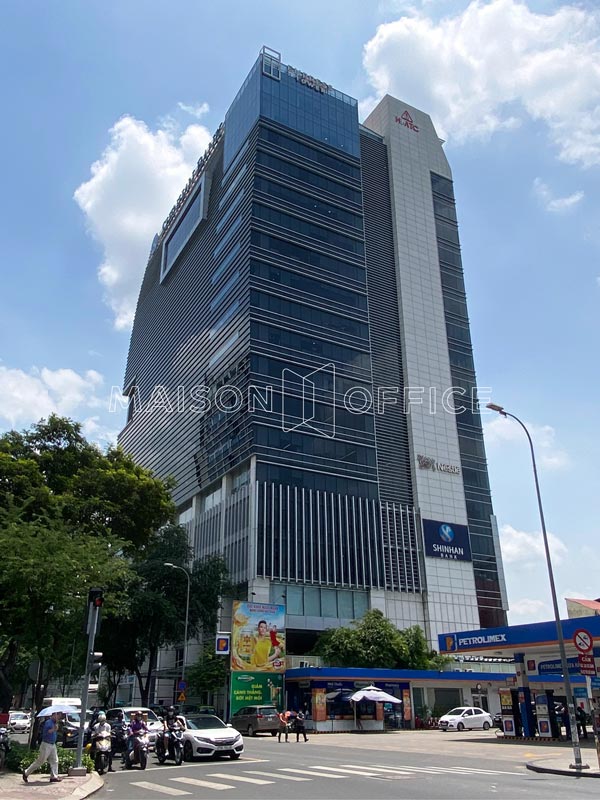 > Renting office space in District 1
Utilities & Services
–  Pantry: Every floor
–  The security guard is available 24/24, security center at ground floor
–  103 cameras at critical locations
–  Each floor has 3 separated areas for man, woman, and handicapped toilets
–  Equipped fully fire safety: Fire escapes, command center…
With databases available and understanding every feature of the building, Maison Office commits to offer the correct choice and best deal. Please feel free to contact us!
Office for lease in Empress Tower
Address
138-142 Ha Ba Trung, Da Kao Ward, District 1
Floors
17 floors – 1 ground floor – 2 basements
Typical floor
1180 sqm
Price
$42 – $45/ m2
Available space
Contact us: (+84) 988.902.468
Other buildings in District 1